The Hong Kong Convention Ambassador programme is a new initiative launched by the Hong Kong Tourism Board (HKTB). The programme aims to bring together distinguished leaders of business and professional bodies to make Hong Kong the premier choice for regional and global meetings, conventions and exhibitions.
Hong Kong Convention Ambassadors are appointed by invitation only, underscoring the appointees' leadership and standing in the wider community.
Programme Period
1 December 2020 to 30 November 2022 (First term: 24 months)
Invited Organisations
Leaders of local professional bodies, trade/industry associations, chambers of commerce, academic institutions and the public sector:
Current President / Chairperson / CEO (or a nominated senior member)
1 representative from each invited organisation
Invitation is on an organisation basis
ROLES OF AMBASSADORS
Serving on a voluntary basis, the roles of Hong Kong Convention Ambassadors are to contribute to:
Promoting Hong Kong as a leading destination for meetings, incentive trips, conventions, exhibitions (MICE)
Lobbying potential conference organisers to consider Hong Kong as the preferred host city for future conferences
Representing their organisations to submit proposals for hosting international conventions in Hong Kong
Referring any potential business and professional event leads and organisers to the HKTB team
WHY BECOME AN AMBASSADOR
Help the Hong Kong economy to grow and make Hong Kong the gathering place for international and regional MICE events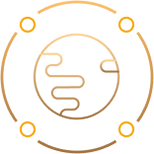 Build local and global recognition for your organisation and profession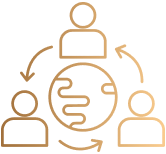 Capture unrivalled networking opportunities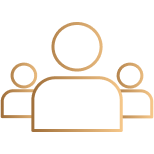 Access ready-made event resources and tool kits. HKTB will provide full support
OUR DEDICATED SUPPORT
Hong Kong Convention Ambassadors will be accorded the comprehensive professional support and services from the HKTB Meetings & Exhibitions Hong Kong (MEHK) team. From planning business events to convention bidding and hosting regional and international meetings and conventions, the MEHK team will help make your event an outstanding success.
Access MEHK's extensive digital resources and high-quality visuals and videos to create a compelling bid document.
Get professional advice and support on event bidding strategy and to enrich delegates' experiences with social, tour and spouse programmes.
Receive assistance on sourcing venues and accommodation proposals.
Enrich your bid with MEHK funding assistance to vie for the hosting right of your dream event (for qualified events only, conditions apply).
Receive site inspection support (subsidies) for flights, accommodation and ground transportation for your qualified event (for up to 3 participants, conditions apply).
Impress guests with customised familiarisation programmes, business matching with local trade organisations and knowledge exchange forums.
Enjoy pre-event promotion support through HKTB's global network of offices.
Heighten event awareness locally and internationally through publicity on HKTB's communication channels, including MEHK website, e-Newsletter, social media and more.
Identify experienced vendors through our supplier referral service offering a list of trusted service providers.
Get advice on logistics arrangements, including permits and licenses applications.
Leverage our connections to invite high-level officiating guests (such as government officials) to add prestige to your event.
Create pleasant first impressions for overseas delegates with HKTB's complimentary welcome packs.
Underscore your event's significance with Digital Welcome Messages at the HKTB Visitor Centre at Hong Kong International Airport.
Provide high-profile onsite visitor assistance and information to your overseas delegates during the event.
Apply for dedicated fast-track lanes for speedy immigration clearance at Hong Kong International Airport, applicable for mega events that will have more than 5,000 overseas delegates.
Opportunity to utilise in-town promotional lamp-post bunting for events held at Hong Kong Convention and Exhibition Centre or AsiaWorld-Expo (at organiser's cost).
Join HKTB mega events as VIP guests to gain first-hand experience of Hong Kong's event magic.
Gauge winning factors from the success stories of fellow Hong Kong Convention Ambassadors.
Learn everything you need to know about pitching for high-profile events from event specialists.
Join knowledge sharing occasions to network and compare notes with peers and explore collaboration opportunities.