Hong Kong Disneyland All-in-one Meeting Ideas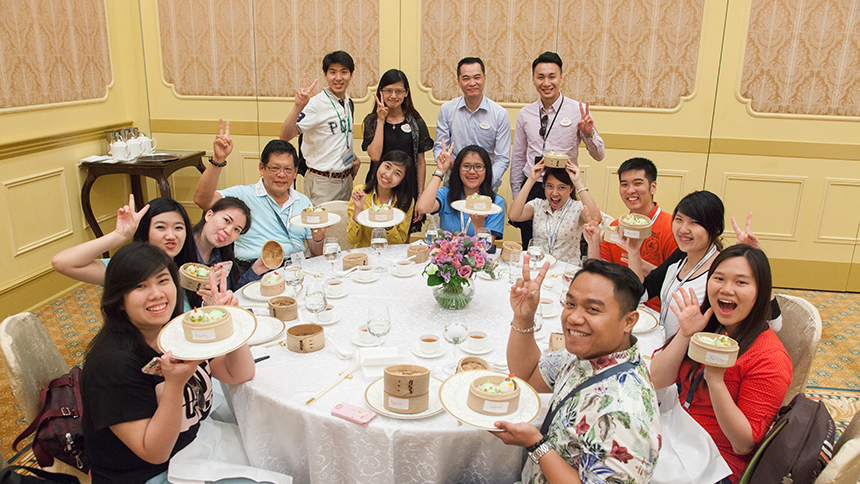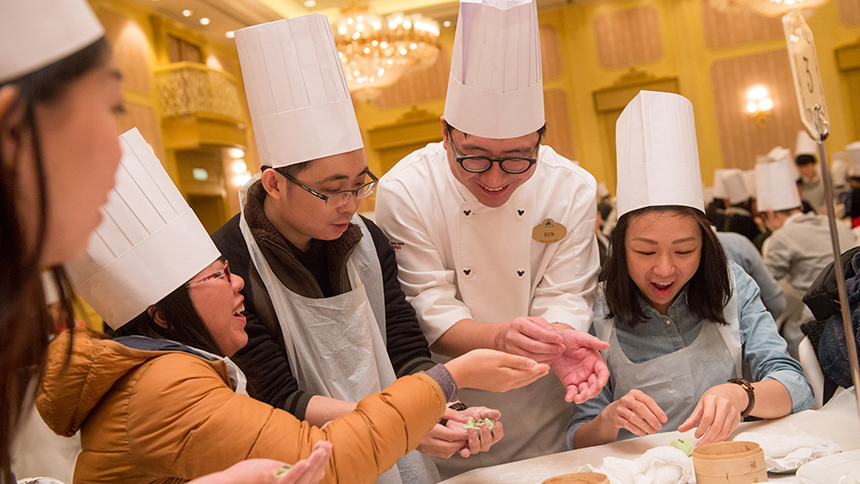 Team bonding over delicious DIY Disney dim sum
Hong Kong Disneyland is always a highlight for MICE visitors and tourists — it's the happiest place on earth and a once-in-a-lifetime experience for many event guests.
Hong Kong Disneyland is offering a mouth-watering team-building activity — the Hong Kong Disneyland Fun Cooking Class! Spice up your event schedule and bring your team to the greenery of Lantau Island, where they'll bond over this special learning experience. It offers an opportunity to be inspired by the island's natural surrounds and let their imagination run wild as participants create a Disney Character dim sum.
This fun team-building activity is guided by an award-winning professional chef, who will share the techniques needed to create an iconic Hong Kong dim sum. The activity is a memorable experience that is suitable for all ages and abilities. The class can be completed in two hours. The activity was recently experienced by a group of MICE agents from Indonesia who had a blast building DIY Disney Dim Sum on their familiarisation trip to Hong Kong.
Dazzle your MICE guests at "Disney Paint the Night"
Offer your event guests a world-first, magical experience at Hong Kong Disneyland – the perfect addition to any tour itinerary. The park continues to create new and impressive attractions every season, and is now home to a special 'Disney Paint the Night' parade – a first of its kind LED parade created by Walt Disney Parks and Resorts. Be dazzled by the parade's seven original floats, featuring over 80 cast members, all highlighted by over 740,000 LED lights. It's an awe-inspiring sight that your guests will remember forever.