Hong Kong's sophisticated and reliable infrastructure makes the city run like clockwork. With one of the most advanced and well-connected transportation systems in the world, a multi-award winning international airport, and a diverse selection of world-class venues, MICE visitors are set to experience state-of-the-art comfort and convenience.
World-leading airport city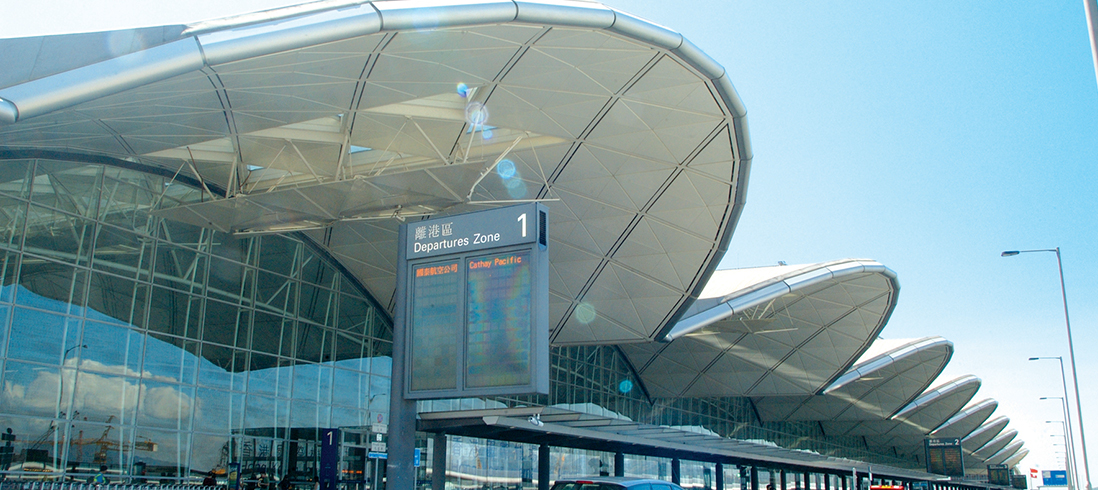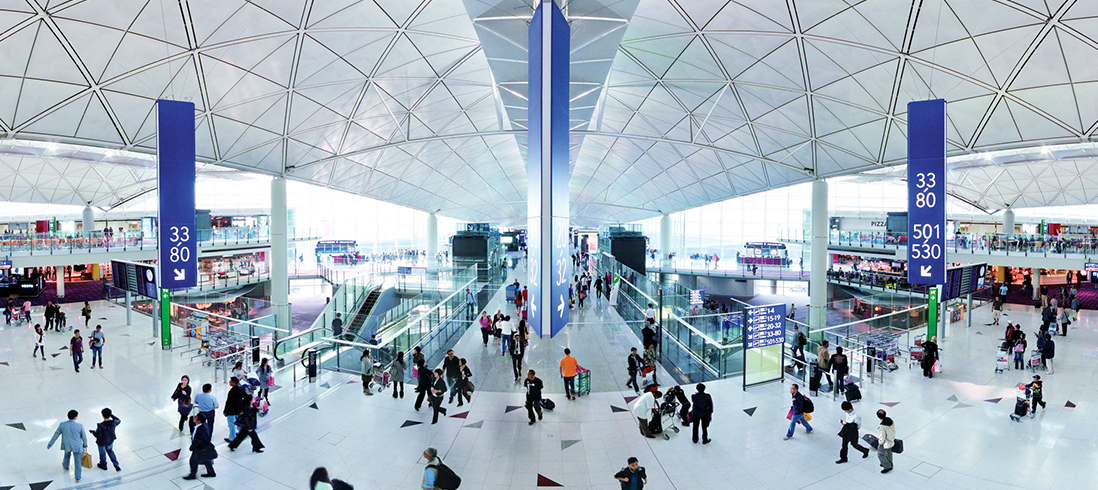 Hong Kong International Airport (HKIA) ranks among 11 hub airports that have a distinguished Skytrax 5-star rating. It has garnered over 80 "World's Best Airport" awards over the years and remains one of the world's busiest air cargo hubs. HKIA offers seamless connection into Hong Kong with its Airport Express Line, bringing MICE visitors to major landmarks such as AsiaWorld-Expo in just 2 minutes, and the bustling Central district in 24 minutes. Together with convenient in-town check-in service, free Wi-Fi, as well as a network of land and sea transportation routes from the airport, every MICE event in Hong Kong begins smoothly at this major hub. HKIA sets the right tone for when visitors arrive in the city, and leaves a positive final impression when they depart.
With the new third runway system scheduled to be put into motion in 2024, this expansion will enable the airport to handle 120 million passengers and 10 million tonnes of cargoes annually, further cementing Hong Kong's status as an international aviation hub. The nearby development of SKYCITY, set to be Hong Kong's largest hub for retail, dining, and entertainment, is also currently underway, with the aim of transforming the airport into its very own 'Airport City' by 2027 and making it a world-class landmark in itself.
Seamless in-town transport
Once in the city, MICE travellers gain access to one of the world's most advanced transportation networks that allows efficient and convenient journeys across the city. By taking advantage of the excellent highway systems, reliable rail networks such as the Mass Transit Railway (MTR), bus and minibus services, trams, taxis, and ferries, MICE attendees can reach event venues, hotels, and leisure areas at any time from any location. Real-time traffic information of inbound trains and franchised buses is readily available at public transport interchanges or on useful mobile apps such as the MTR Mobile and HKeMobility.
Strong digital infrastructure
Boasting an ever-evolving digital infrastructure, Hong Kong continues to stay ahead in digital development and high-end technical needs arising from emerging event trends globally. MICE visitors to Hong Kong can always stay connected via over 37,000 free available Wi-Fi hotspots available to the public, whilst the latest 5G technologies also provide an independent and responsive wireless network throughout the city, to which over 90 per cent of the population has access to. All of Hong Kong's key event venues and majority of hotels are also well-connected, making the city ideal for hosting advanced physical and digital MICE events supported by innovative and advanced technologies extensively deployed across different areas in the city.
Top-notch venues
Hong Kong's purpose-built meeting, convention and exhibition facilities stand tall on the world stage. The city's primary venues are the AsiaWorld-Expo integrated with the airport, and the Hong Kong Convention and Exhibition Centre (HKCEC) located in the heart of town.
Dynamic and ever-changing, Hong Kong has a wide array of old and new, unique and enticing venues to offer. Be it a floating spot at sea or a newly transformed heritage site, you are only limited by your imagination.
World-class hotels
Hong Kong's close to 320 hotels range from high-end luxurious to high-quality budget, and can comfortably accommodate even the biggest MICE events, with over 89,000 rooms on offer across the city. Many of Hong Kong's key hotels are equipped with superlative meeting facilities, and excellent restaurants and bars. Transport is fast and easy between hotels and venues, or MICE visitors may prefer to unwind by taking a stroll along Hong Kong's streets, encountering plenty to see (and eat!) in between.