There's no better base to connect with the Mainland's high-growth markets than Hong Kong. From its fortuitous location at China's southern tip, to its robust economic affiliation as Mainland China's most important international business city, from the city's wealth of transport connections that foster a constant flow of business activity, to Hong Kong's invaluable economic advantages, every MICE event held in Hong Kong makes engaging with the Mainland an efficient and effortless process - especially with the city's latest unique positioning as the meeting hub of the Guangdong-Hong Kong-Macao Greater Bay Area (GBA).
Unlimited market potential
As a Special Administrative Region of China, Hong Kong enjoys a highly active and cooperative business relationship with the Mainland. It is the country's leading conduit for foreign investment and its primary offshore capital-raising centre. Leveraging our prime location, a wealth of talents, and international connectivity, Hong Kong serves as an international promotion stage to grasp countless opportunities arising from the development of the Greater Bay Area (GBA), which is home to over 86 million people and has a GDP of US$1.96 trillion.
Greater benefits with the GBA

Hong Kong is positioned as the MICE hub of the GBA, a megalopolis formed by nine cities plus two special administrative regions in the southern part of Mainland China, is one of the largest and fastest growing bay areas in the world. As Hong Kong capitalises on its role as a bridge, commercially and geographically, to the GBA, the Mainland, and the world, business events staged in the city present unrivalled advantages arising from the GBA's opportunities, such as growing event attendance, attracting sponsorship, capturing ground-breaking opportunities, and creating exciting excursions and experiences. Learn more about the latest updates on opportunities within the GBA and how to leverage this great potential by staging business events in Hong Kong.
Simple yet sophisticated business environment
Hong Kong's zero-tariff export status, free flow of information, sophisticated political system, strict intellectual property legislation, and network of bicultural business professionals are just some of the many reasons why MICE organisers prefer Hong Kong. Aside from its easy and unparalleled access to the Mainland's immense markets, Hong Kong is not just the perfect base for companies to enter Chinese business channels, but also possesses an 'East meets West' business culture which provides an ideal platform for Chinese enterprises to expand into the international community.
Efficient connectivity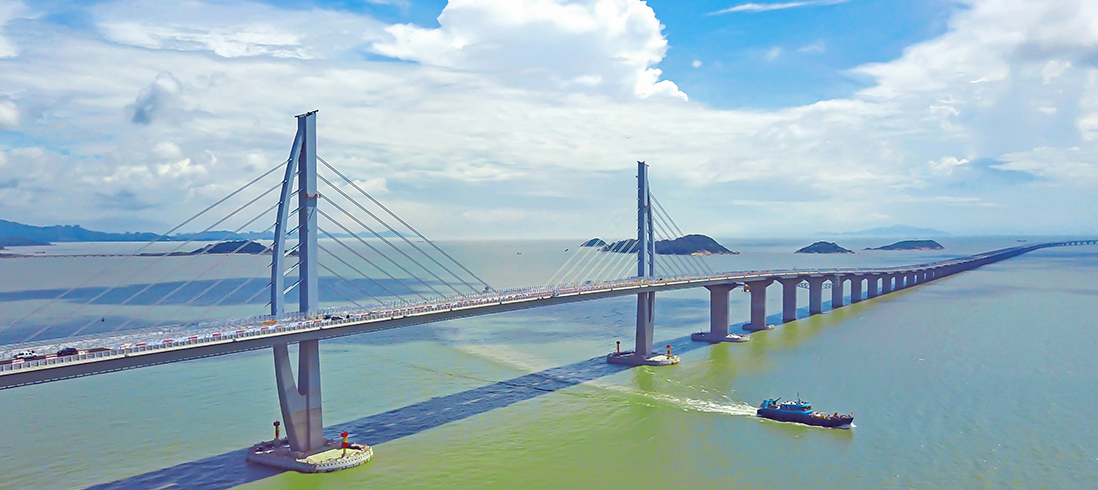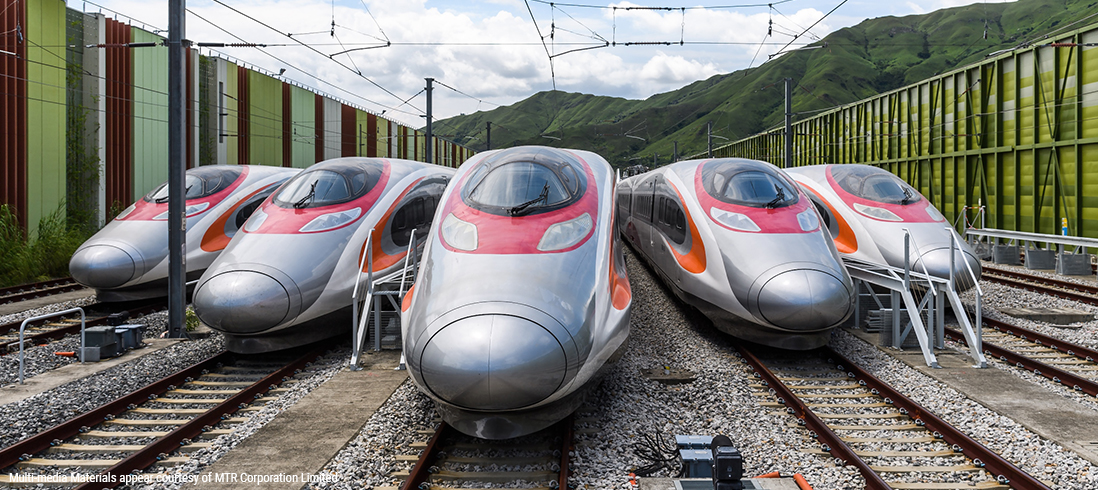 Hundreds of flights take off every week between Hong Kong and the Mainland's key cities, and MICE visitors can access the Greater Bay Area's prosperous market easier than ever before via the Hong Kong–Zhuhai–Macao Bridge. The "Guangzhou–Shenzhen–Hong Kong" High-Speed Rail (Hong Kong Section) also speeds up the commute to and from some of the Mainland's biggest consumer cities. As the route connects the national high-speed rail network with direct links to 66 Mainland stations connecting Hong Kong to Shanghai and Beijing, shortening the round-trip time to Shenzhen and Futian from 45 minutes to 14 minutes, and the round-trip time to Guangzhou from 2 hours to 48 minutes. Cross-boundary ferry services are also available to Macao and various ports in the Mainland including Guangdong, Shenzhen, and Shekou, adding to the city's reputation as a world-class maritime hub and seaport.
Visa-free convenience
Hong Kong's highly accessible visa system invites overseas passport holders to visit Guangdong province – Mainland's largest provincial economy – for up to six days (144 hours). Visitors in a group, with a minimum of two to a maximum of 40 persons, can travel to and stay for a maximum of 144 hours via entry ports in Guangzhou, Shenzhen, Zhuhai, Foshan, Dongguan, Zhongshan, Jiangmen, Zhaoqing, Huizhou, and Shantou.
Click here to learn more about Greater Bay Travel Information