M+ - Global Museum of Visual Culture
As Asia's first global museum of modern and contemporary visual culture, M+ has an area of around 65,000 sqm within the iconic West Kowloon Cultural District in Hong Kong. M+ is more than a museum, where the distinctive spaces with panoramic views of Victoria Harbour can be used for events of different scales.
From corporate events, meetings or gatherings, event specialists of M+ are keen to assist. Groups can exclusively hire the venues in the museum on non-public opening hours or Mondays, a normal closing date of M+, to fully indulge themselves in the world of contemporary visual culture.
Diverse Multi-functional Event Spaces
M+'s versatile spaces double up as dazzling venues for events of any size. Large-sized groups can organise cocktail parties or gala dinners at the architectural Main Hall or head to the Horizon Terrace for corporate gatherings overlooking the Hong Kong's mesmerising skyline.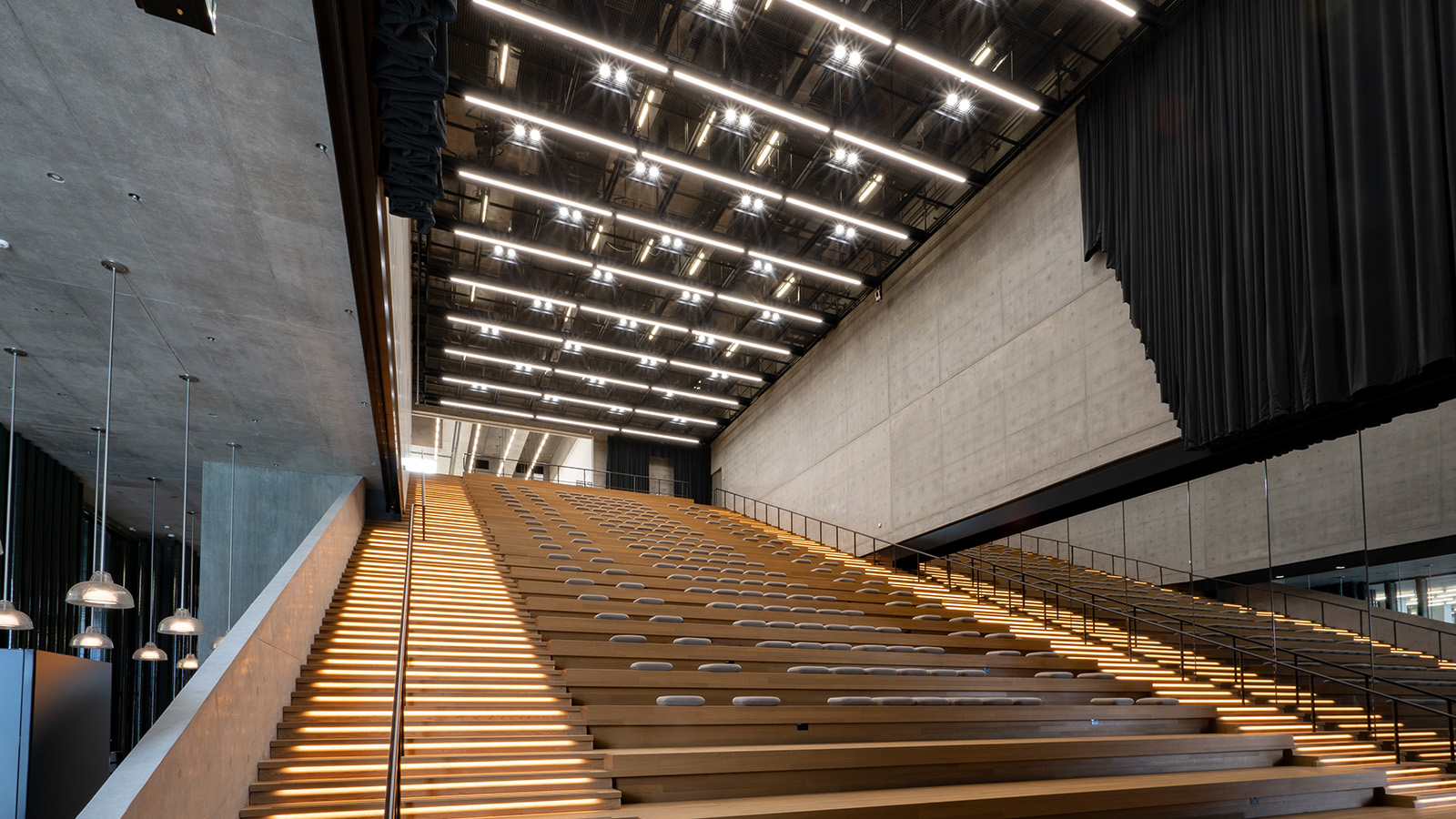 Grand Stair
A unique architectural feature of the M+, the Grand Stair overlooking Victoria Harbour is much more than a stairway to art nirvana. It is also a multi-purpose event venue suitable for forums, film-showing and corporate events for about 500 people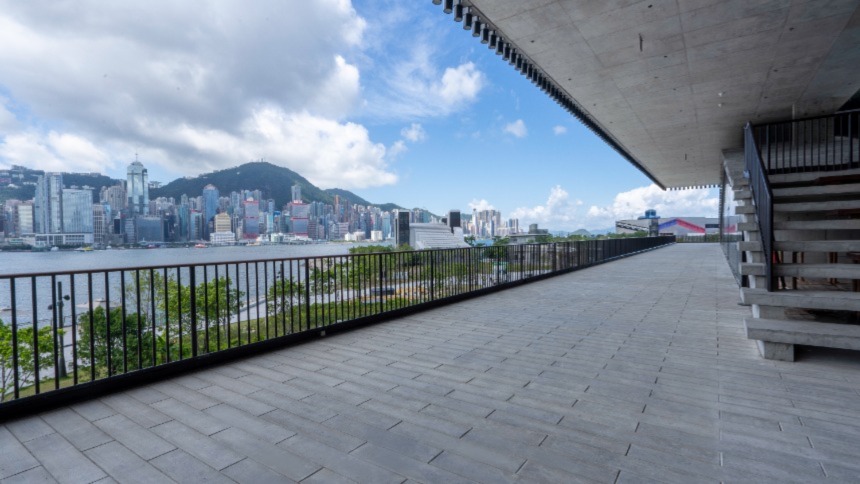 Horizon Terrace
Stage your cocktail reception, banquet or networking party here to give event delegates a 180-degree view of the Hong Kong Island skyline to marvel at and talk about. This ground-level public area of M+ can accommodate events for about 900 guests standing.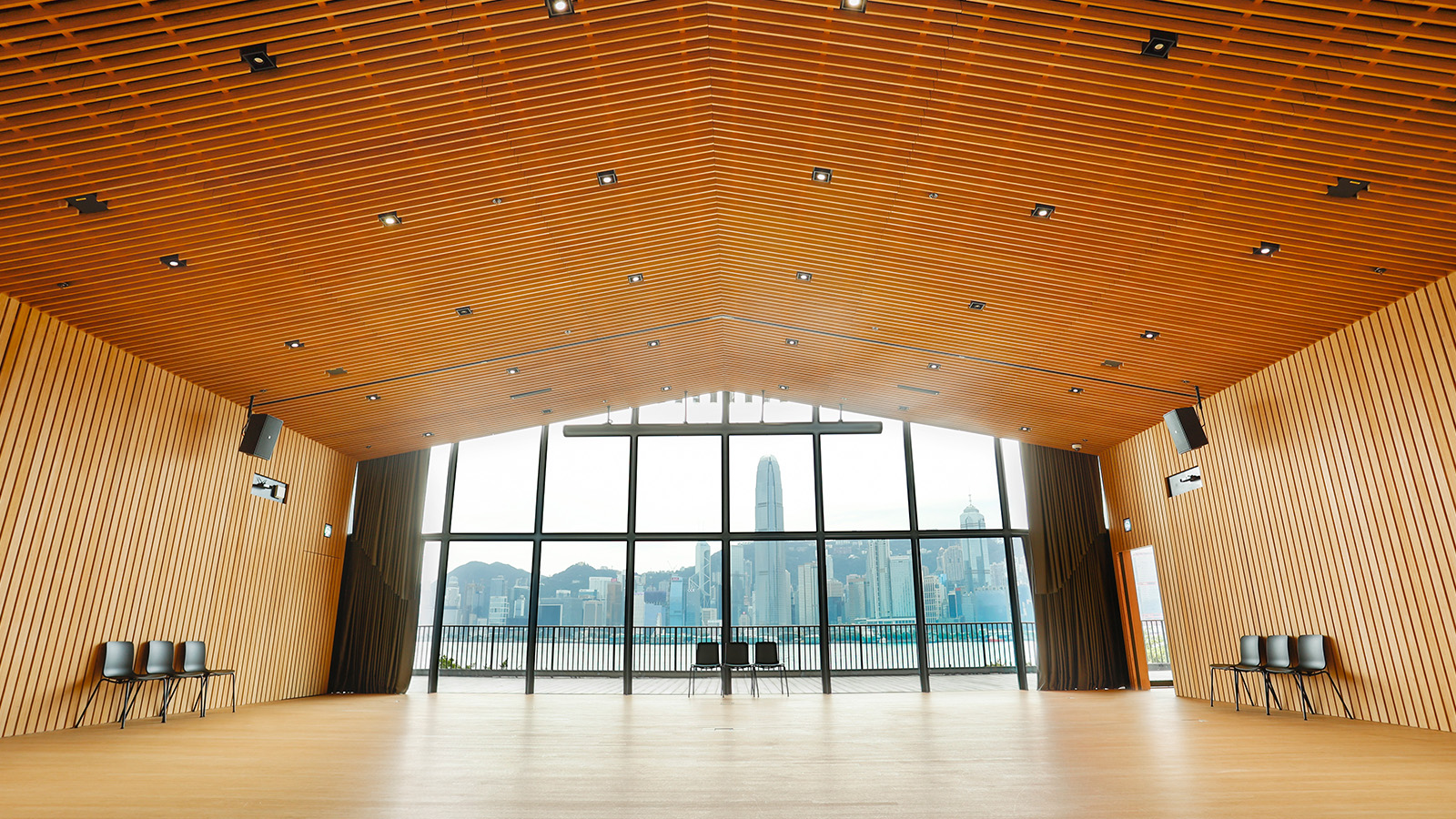 Learning Hub
The Learning Hub extending from the ground level to the UG floor of M+ offers six breakout rooms, for holding inspirational forums, workshops or event breakout sessions for up to 150 people.
Address:
West Kowloon Cultural District, 38 Museum Drive, Kowloon