Xiqu Centre - Home for Traditional Chinese Opera
Learn about the past in the present through Cantonese opera and Chinese theatre in the modern and contemporary setting of Xiqu Centre.
Xiqu Centre is a unique space in the West Kowloon Cultural District to enjoy award-winning Chinese operas. With elaborate architectural design inspired by a soft lantern glowing behind a beaded curtain, the venue combines the past with the present to celebrate Cantonese opera and Chinese theatre in a contemporary setting. Apart from the 1,075- seat Grand Theatre and the 200-seat Tea House Theatre, Xiqu Centre also features professional studios and a seminar hall, all complete with lighting and sound equipment for staging seminars and corporate events.
For an unforgettable experience, groups can purchase tickets for shows staged in Tea House Theatre and enjoy complimentary drinks while watching a traditional opera performance in an authentic setting.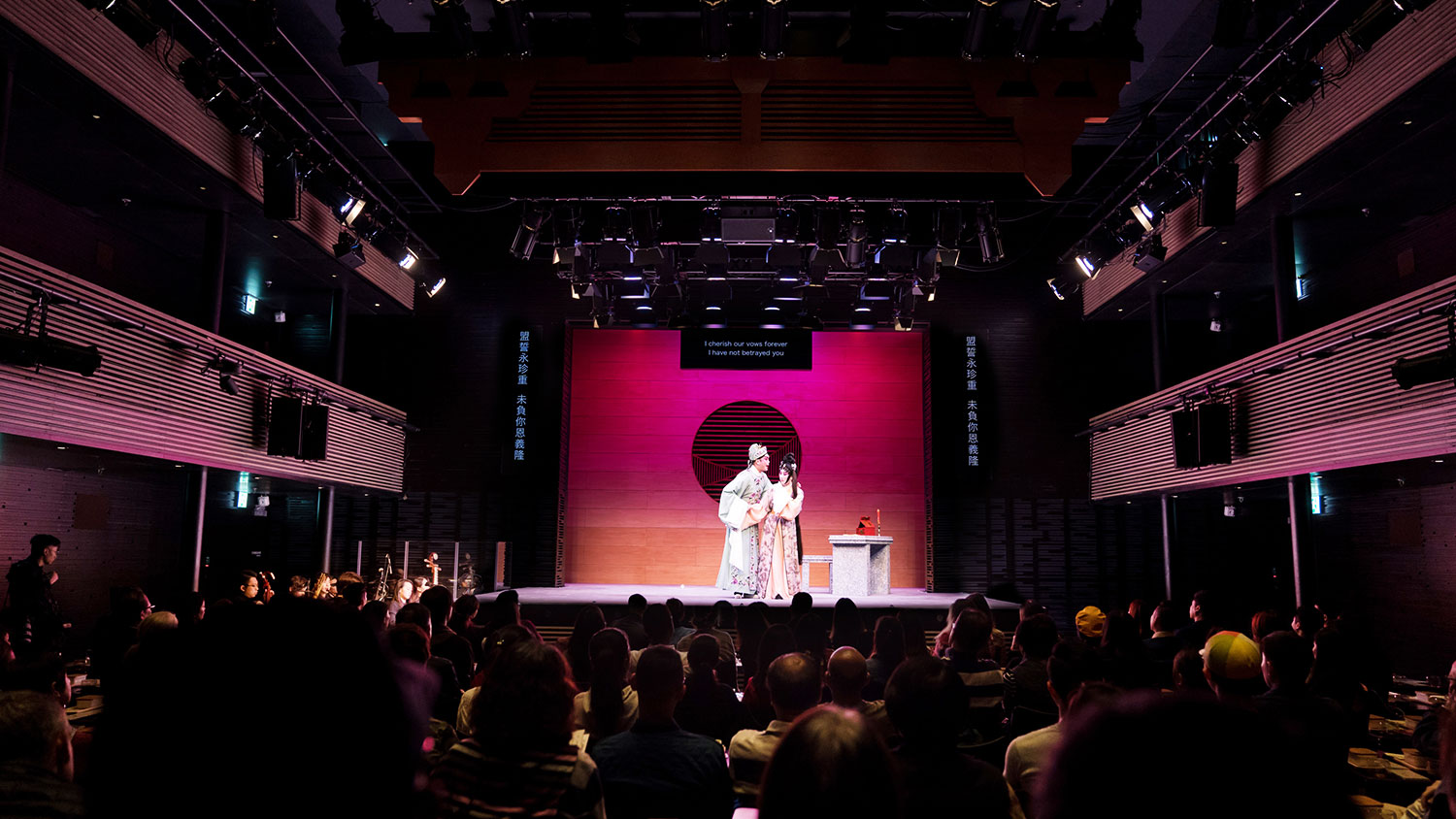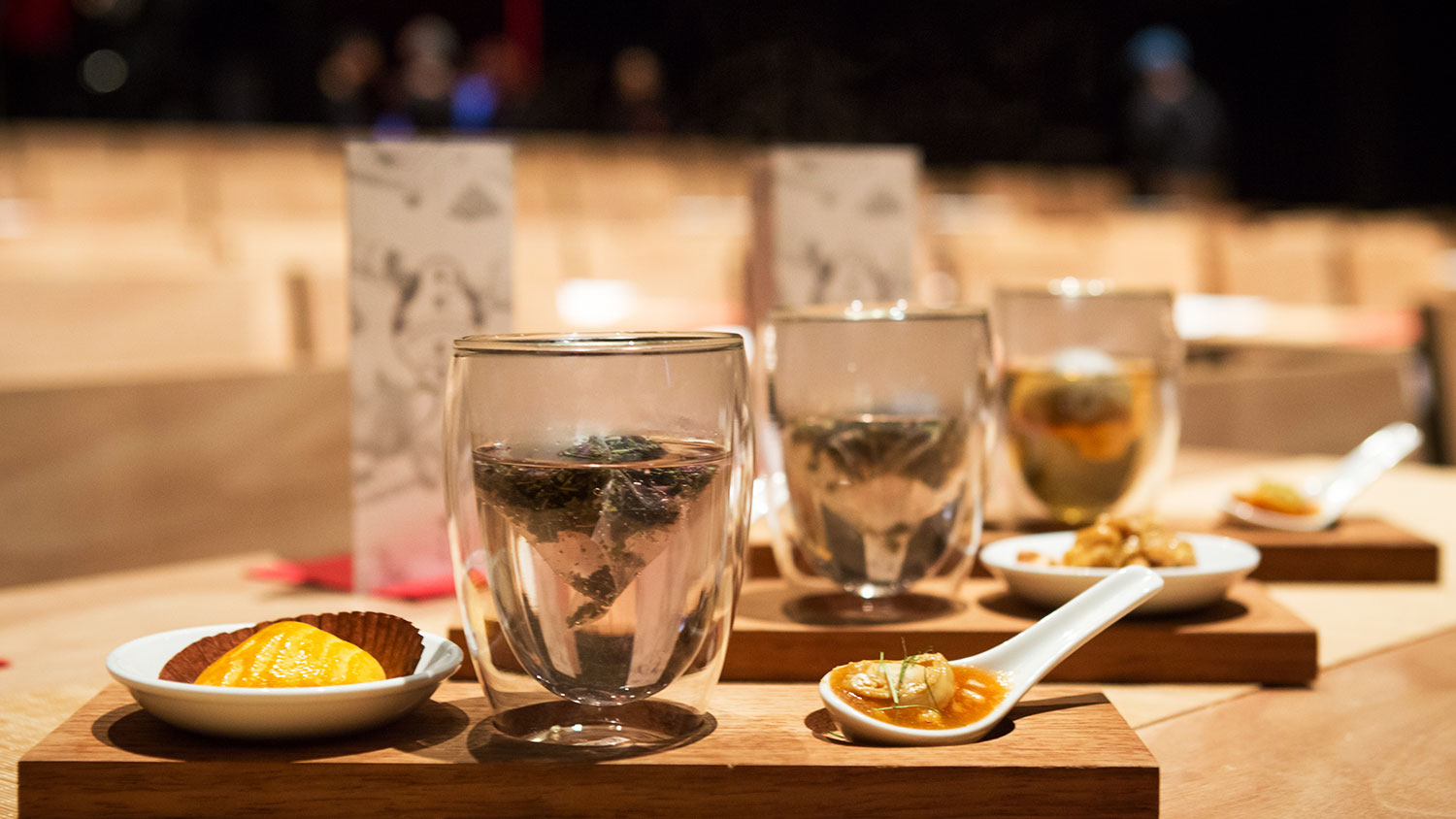 Tea House Theatre Experience
The Tea House Theatre is an intimate 200-seat venue with a style evoking traditional Chinese tea houses. Its smaller scale, flexible seating and stall and balcony areas make it perfect for accessible traditional performances and black box productions.
The Xiqu Centre's signature introduction to Cantonese opera offers a regular programme of excerpts, music and songs. Staged in the Tea House Theatre by the resident Rising Stars Tea House Troupe, the 90-minute performance is narrated by an expert moderator and subtitled in Chinese and English. Perfect for a unique corporate cultural event, the Tea House Theatre Experience takes you back in time for an up-close taste of Cantonese opera the heritage way.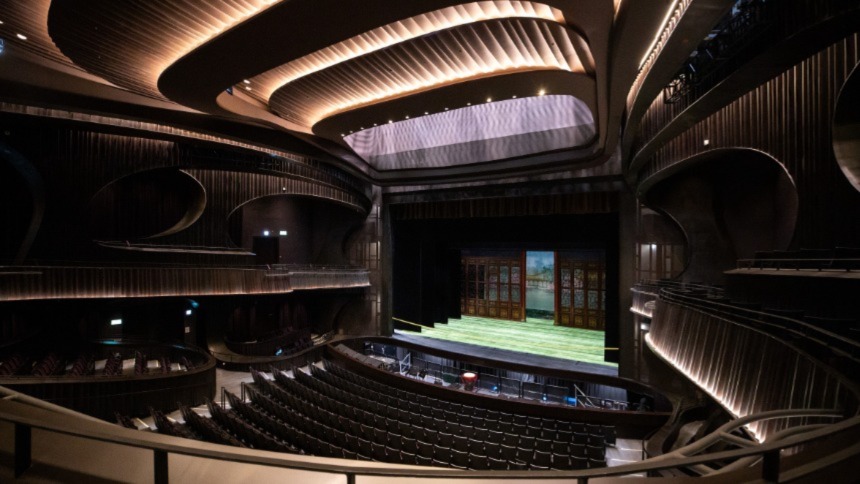 FHKA Seminar Hall
The 112-seat FHKA Seminar Hall is designed to facilitate close communication and interaction between speakers and audience in screenings, talks, cultural exchanges or corporate events.
The Xiqu Centre offers regular programmes of film screenings, workshops, talks, exhibitions and guided tours that can enhance hirer events. There are also restaurants and cafés offering delicious regional cuisine, and a gift shop stocked with xiqu-related memorabilia, local souvenirs and cultural publications.
Address:
88 Austin Road West, Tsim Sha Tsui, Kowloon