JCI World Congress 2022
Hong Kong played host to the 2022 Junior Chamber International (JCI) World Congress, held from 31 October to 4 November 2022 and attended onsite and online by more than 4,000 local and global future-generation leaders for inspirational knowledge exchange and insightful sharing of business best practices.
JCI is a worldwide youth organisation that aims to provide development opportunities to empower young people to make positive changes.
The JCI World Congress returned to Hong Kong after it was last held here in 1993, and became the first international congress hosted in the city since the pandemic, with in-person attendance by delegates from Venezuela, Cambodia, the Dominican Republic, Indonesia, Monaco, Myanmar, Mongolia and the Philippines.
With the event held at the same time as the city's mega event Hong Kong Sevens resuming after a prolonged pandemic-induced suspension, JCI delegates were invited to the Hong Kong Stadium to feel the electrifying atmosphere of the hugely popular world-class sports extravaganza. Delegates were also invited to indulge their palates at the Hong Kong Wine & Dine Festival.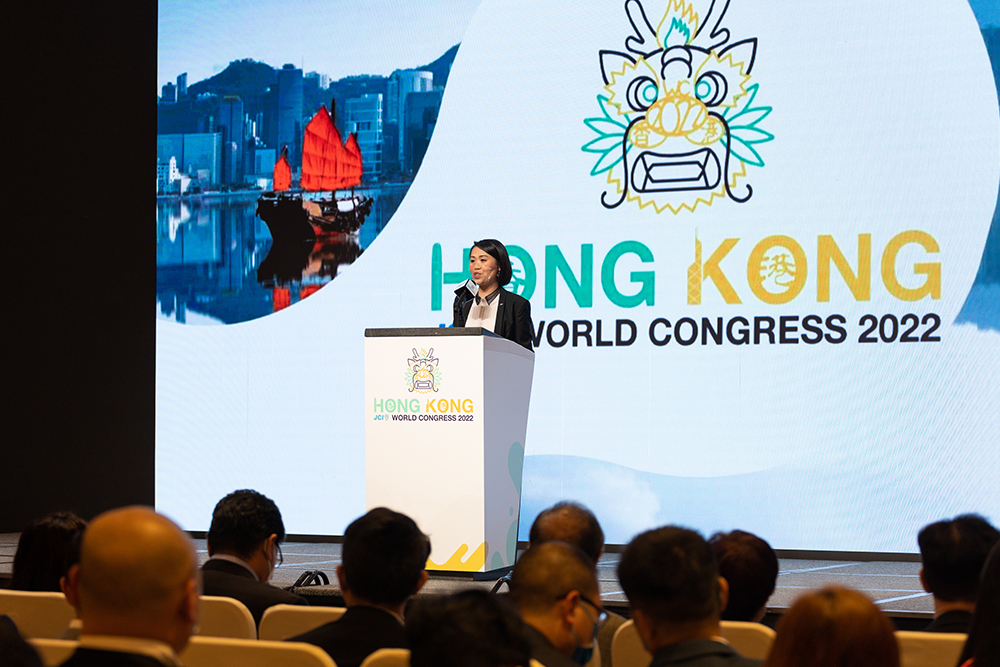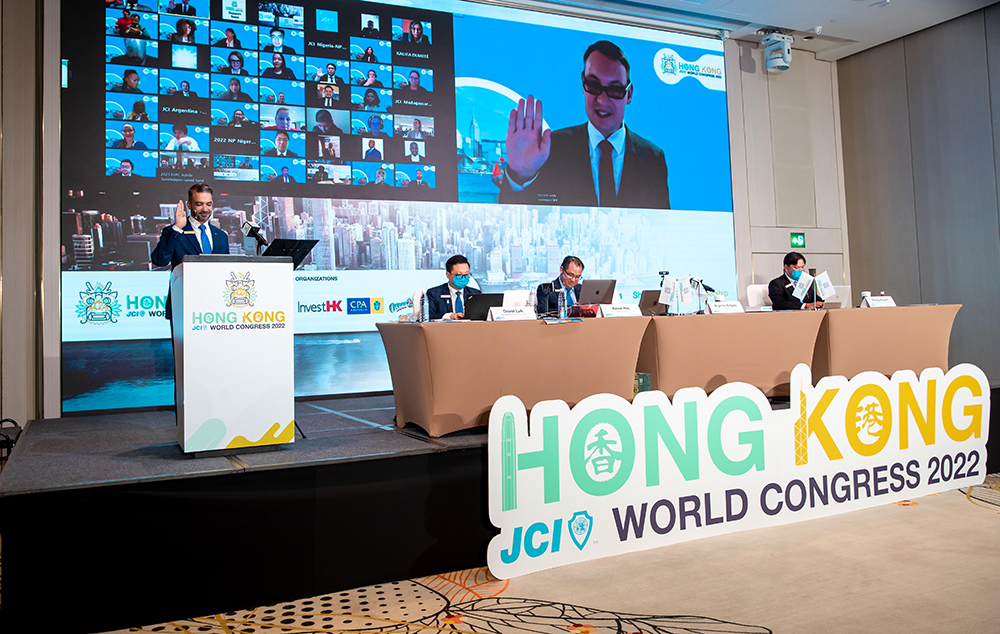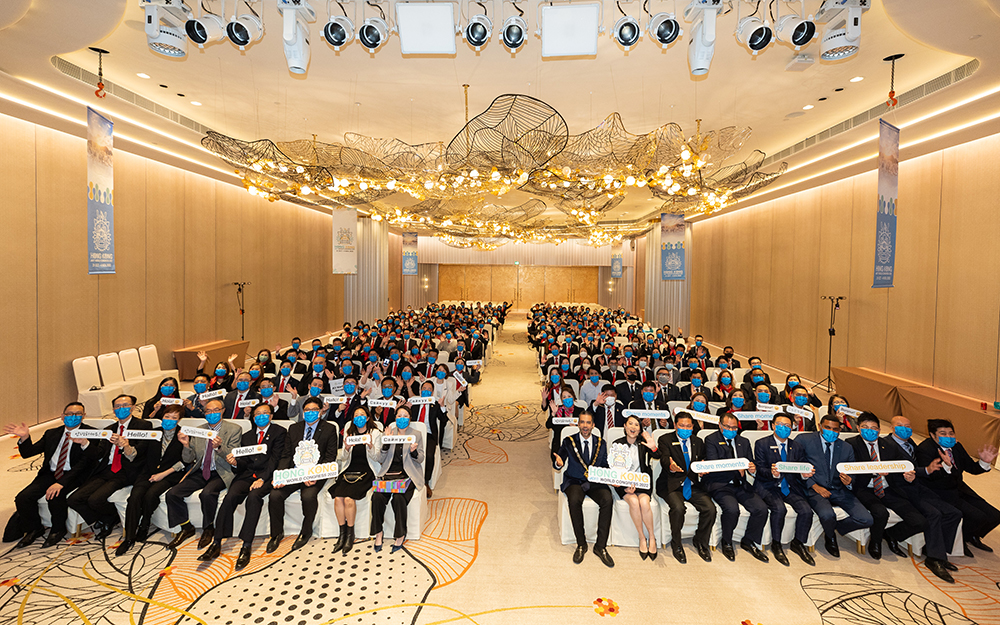 Congress success ensured with strong HKTB support
With the professional and dedicated support from the Hong Kong Tourism Board (HKTB), Hong Kong exhibited its ever-expanding capability to host such a large-scale congress despite the prolonged impact of the pandemic. The local host, JCI Hong Kong, was accorded extensive assistance ranging from bidding support to event preparation, promotion, funding and programme enhancement.
"Hong Kong is honoured to be the host city of 2022 JCI World Congress. The HKTB is delighted to support JCI's meaningful initiatives in cultivating aspiring young leaders. I am glad to see that after two years, JCI continues to foster stronger bonds between its global members. I believe all JCI delegates were inspired by the city's entrepreneurial spirit while enjoying what Hong Kong offered."

Dr Pang Yiu-kai, GBS, JP
Chairman
Hong Kong Tourism Board
"We are very grateful to have the comprehensive support from the HKTB, which has been a reliable partner that assisted every step of the way, from bidding preparation and presentation to virtual site inspections, as well as providing the latest tourist information and attraction suggestions for in-town experience enhancement. The management of the HKTB also showed generous support by participating on various occasions. The event wouldn't have been such a great success without HKTB's help!"

Mr Ben Mak
Director
2022 JCI World Congress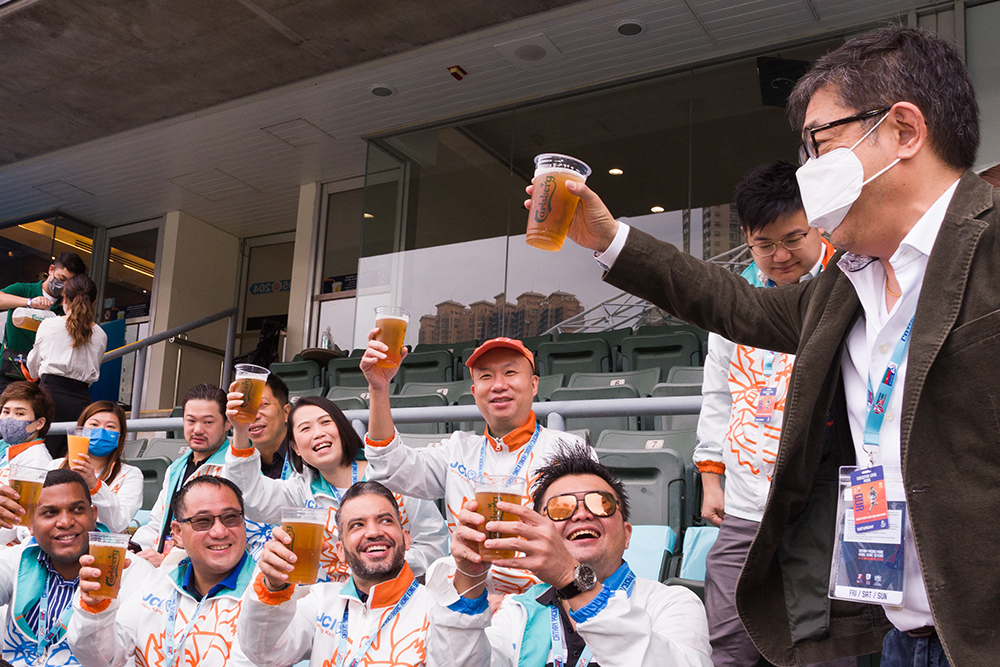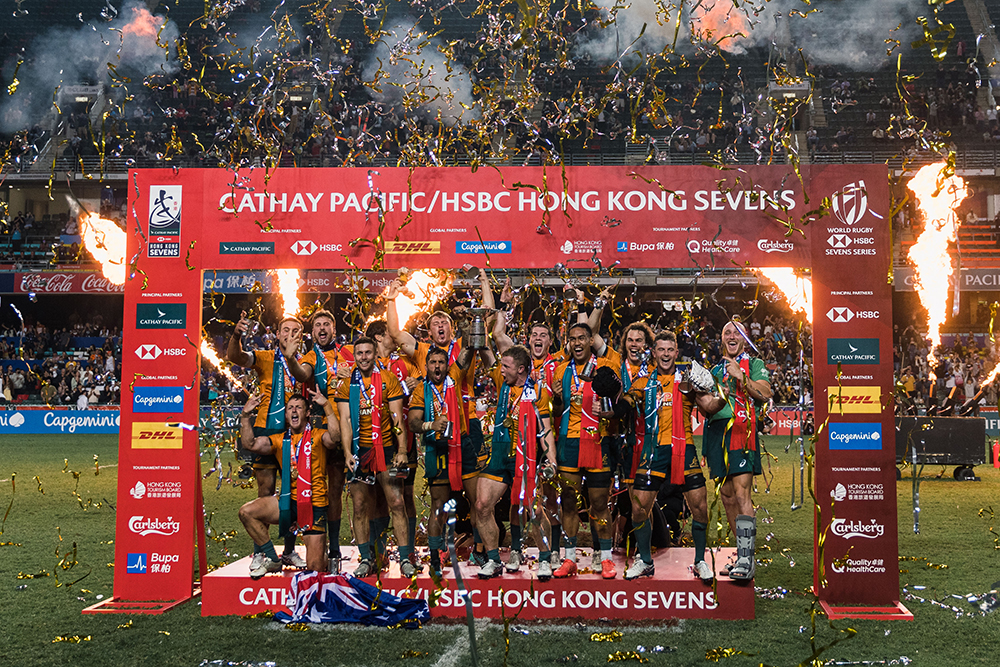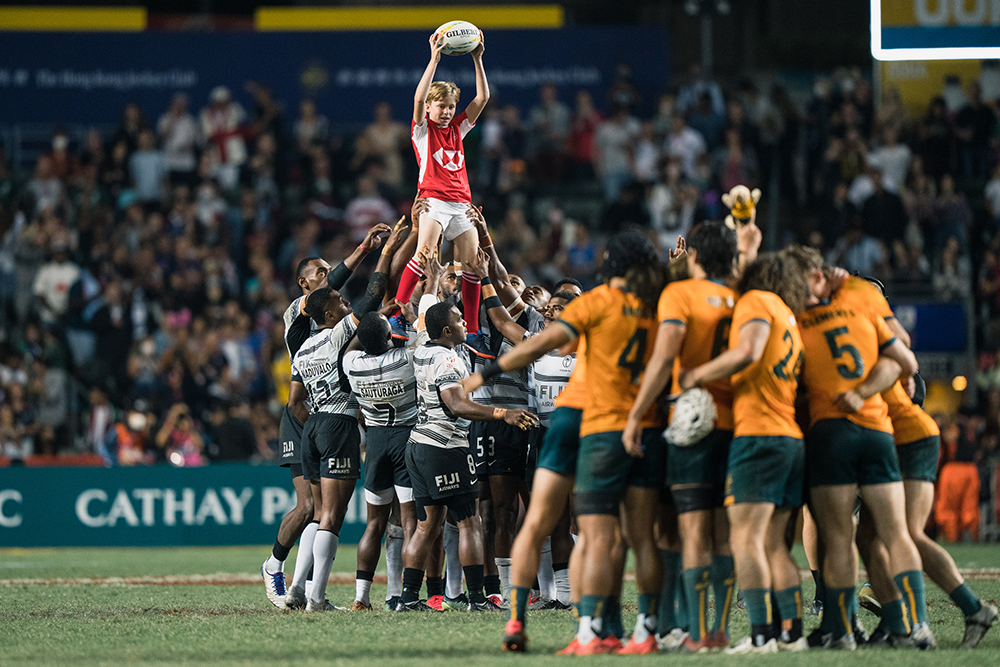 Hong Kong a preferred MICE destination offering unique bleisure experiences
Taking breaks from the elaborate meeting schedules during the five-day Congress, JCI delegates travelled across the city to discover the richness of Hong Kong. They took in the mesmerising panorama of the city from the Peak, enjoyed unique local flavours and hiked at easily accessible trails to explore breathtaking natural scenery.
The special arrangements by HKTB for the JCI delegates to take part in the city's mega events – Hong Kong Sevens and Hong Kong Wine & Dine Festival – in addition to the diverse bleisure experiences added money-can't-buy wow factors to the world congress.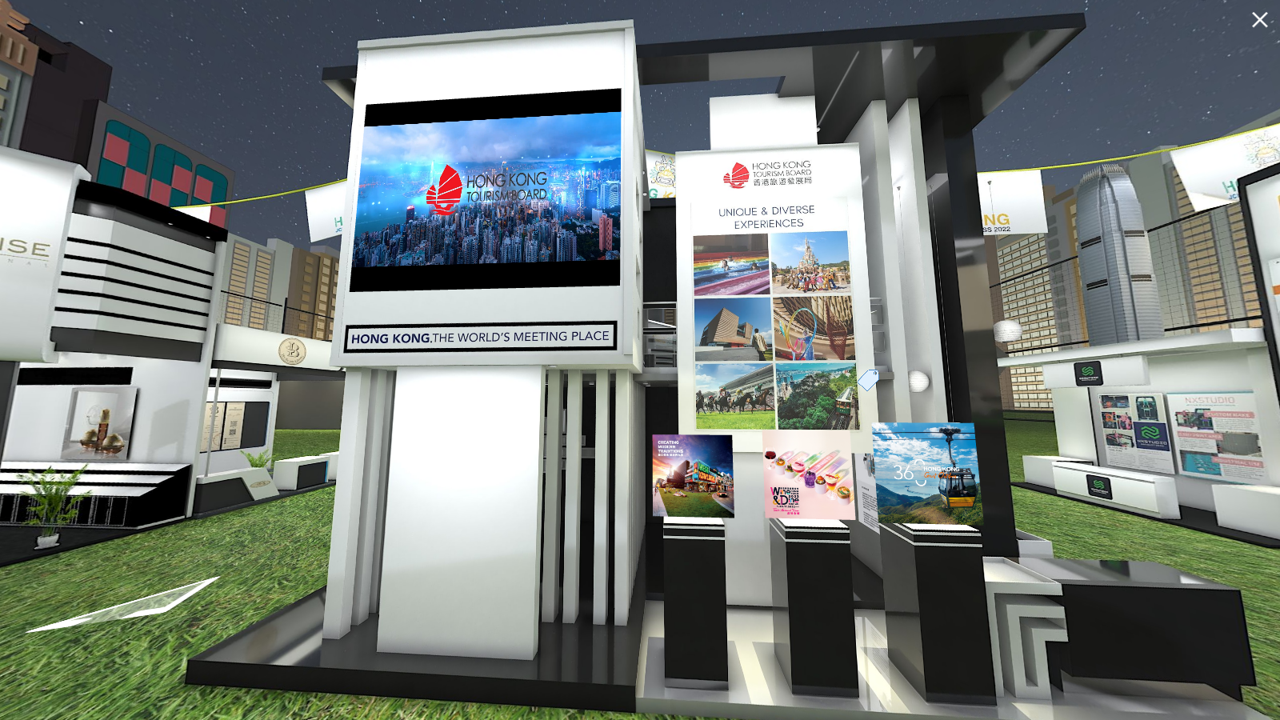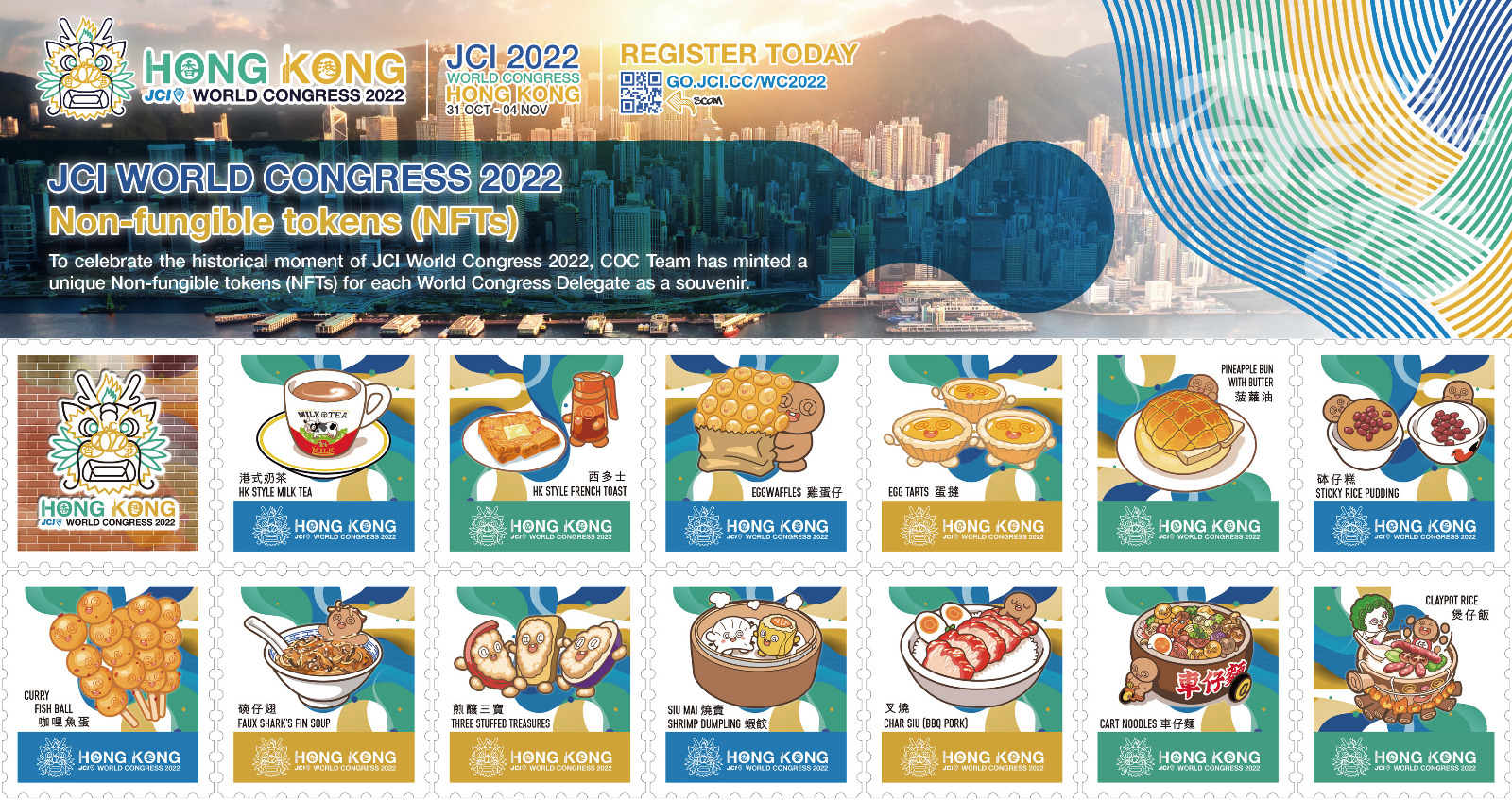 Successful event tells a good story of Hong Kong
In addition to the rich in-town experiences, the congress also presented a new idea of holding a metaverse exhibition platform for deeper online engagement. Participants could receive non-fungible tokens (NFTs) of Hong Kong icons, such as egg waffles and fish balls, as souvenirs.
Successful world-class congresses not only bring high-yield overnight visitors with higher per capita spending. They also create multiplier effects for the economy and help to strengthen Hong Kong's international image as the World's Meeting Place.
Hong Kong simply has everything for a world congress, not only top-notch venues with great capacities and technologies, but also stunning cityscape and breathtaking landscapes from mountains to the sea. The city's young talents and their professionalism and warm welcoming were amazing.
This year's congress was a milestone in the history of JCI in Hong Kong as it incorporated the first-ever metaverse experience, blending technologies with local cultures by offering Hong Kong souvenirs in NFTs for all delegates, on top of delivering physical experiences of real food and immersive culture in the city!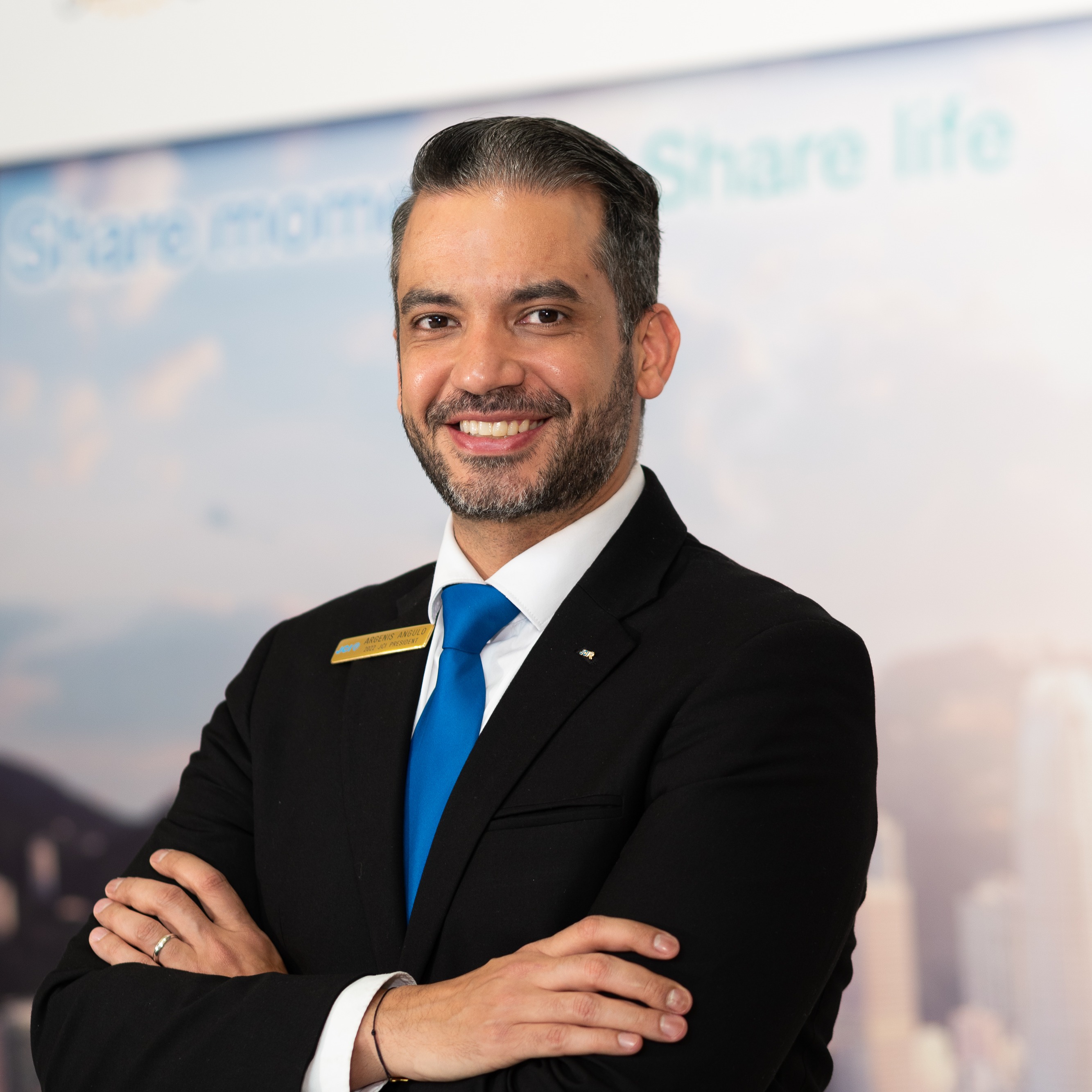 Mr Argenis Angulo
President
JCI
I enjoyed the great hospitality in Hong Kong and all the new development of the city. I visited the Peak and saw the spectacular skyline along the harbour, the new Hong Kong Palace Museum and the city's happenings, not to mention shopping and dim sum. I had a great time enjoying the whole city, and would like to recommend all these to people all over the world.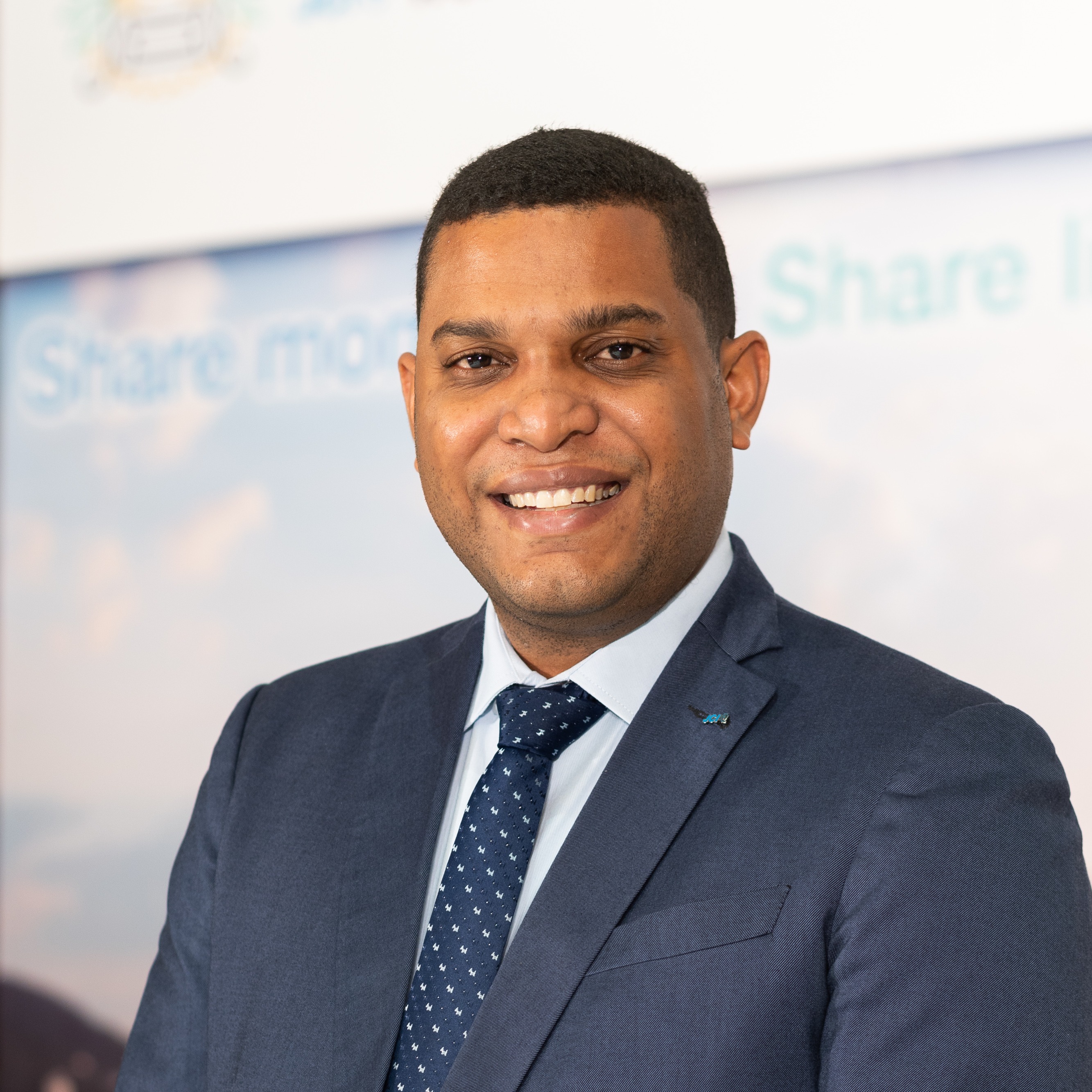 Mr Bolivar Batista
Director
JCI American Development Council
Hong Kong's flexibility, resilience and diversified experiences are key factors in winning this year's JCI world congress. I believe we have told a good story of Hong Kong by hosting this conference here, and shared with the world: for whatever reason, just come. Hong Kong is ready!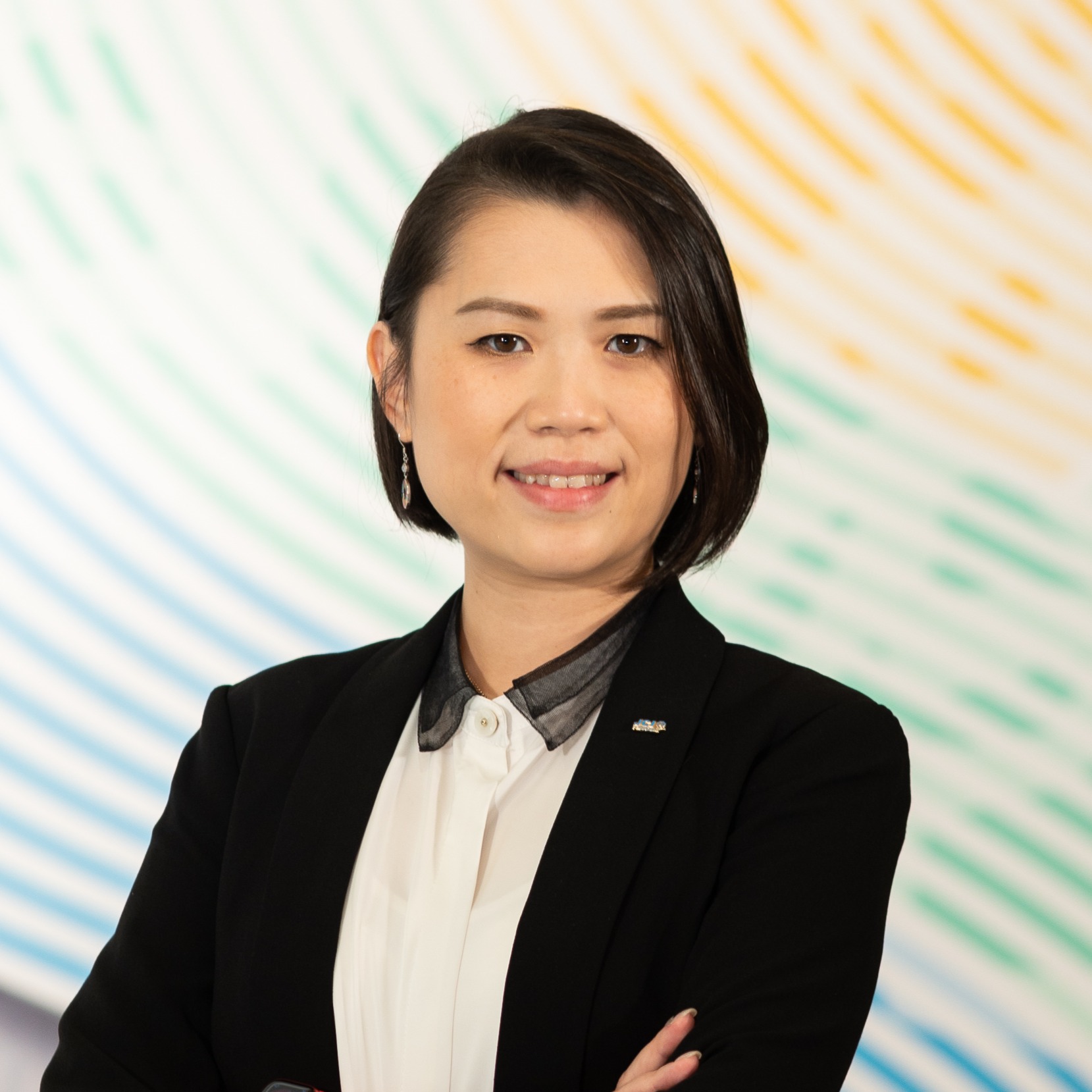 Ms Karen Yeung
National President
JCI Hong Kong
You might also be interested in these success stories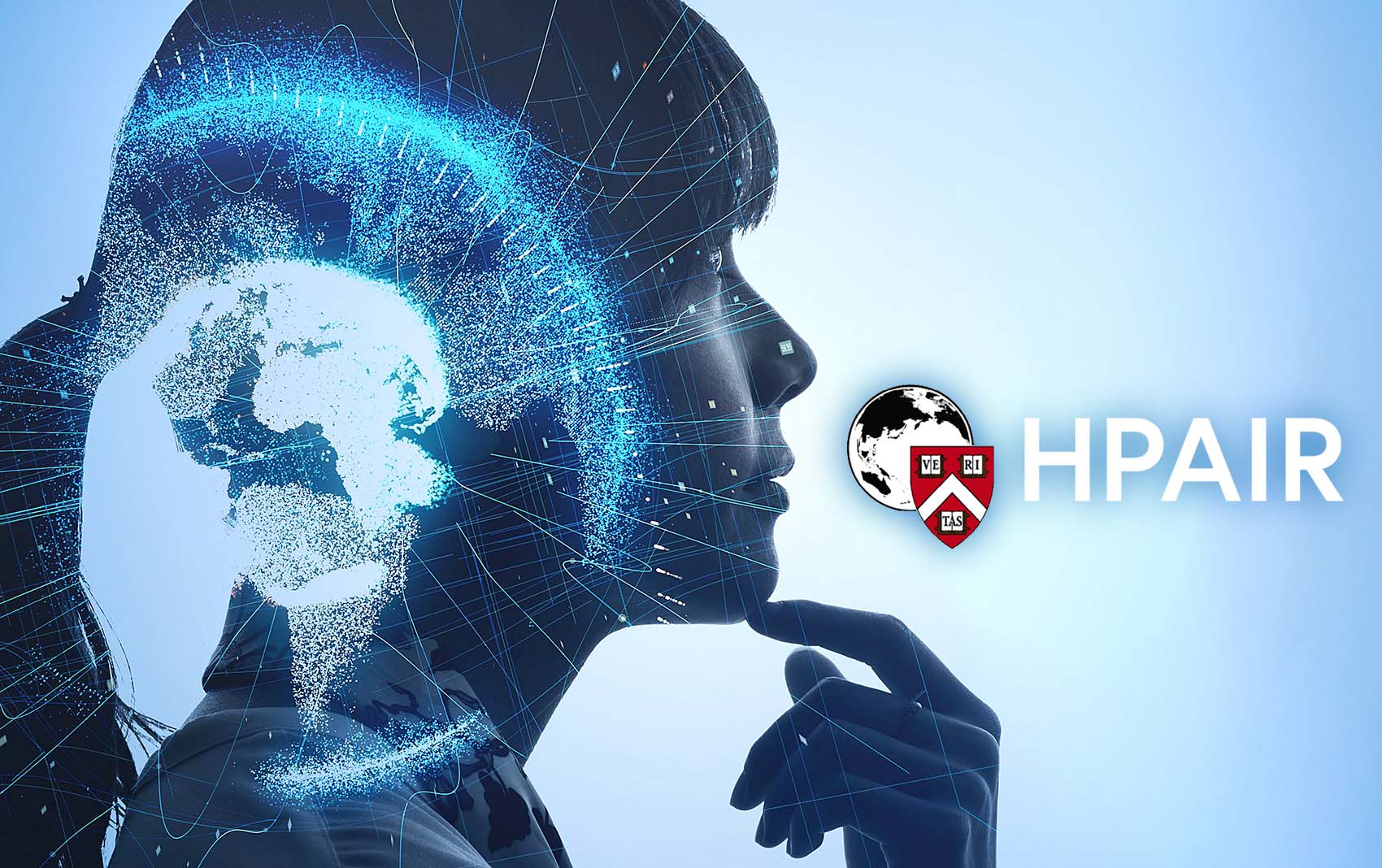 Harvard College Project For Asian & International Relations Asia Conference 2023
HPAIR's annual flagship event is back in Hong Kong after seven years. The event brings together students, young professionals and industry leaders to discuss some of the most pressing economic, social and political issues in Asia Pacific.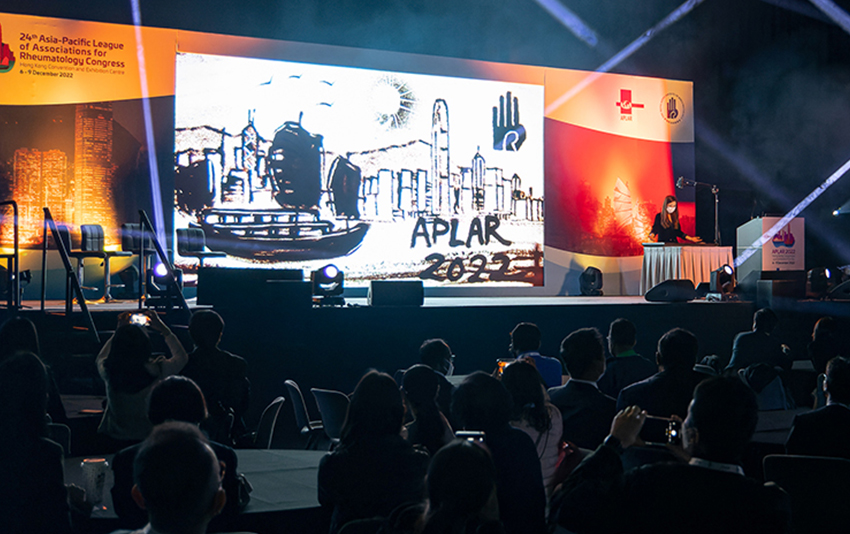 24th APLAR Congress 2022
The Asia-Pacific League of Associations for Rheumatology Congress (APLAR) gathered over 1,000 participants during 6 – 9 December 2022, including over 300 non-Hong Kong in-person attendees.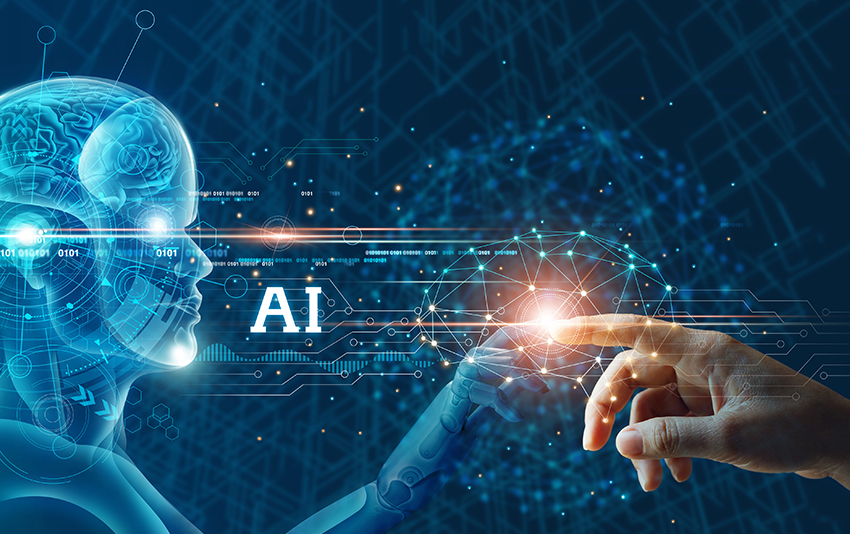 Human, Machine, Art, Creativity International Symposium 2022
The international symposium, held on 9 August 2022 at HKCEC, gathered global experts to discuss emerging topics in human-machine symbiotic art creativity and push the creative boundaries by unveiling the future of art with artificial intelligence.